New Application for Android – The developers of the applications do not stop inventing and producing their products to the markets. The applications are always improved to attract them then download them on their phones. They are to enhance the experiences of the users in using smartphones and tablets. Moreover, every day, many Android applications are coming out. It would be challenging to decide the most needed ones since all of them offer excellent experiences in operating the gadgets.
New Application for Android
New Application 2019
This year, more than ten new applications have launched to the market. The target of these applications is various from the YouTubers to professional workers who work dealing with gadgets or other enthusiasts. For example, is Mubert. This fresh new app pleasures listening to music that helps users to spend their free time enjoying it with a simple way of use. Supporting by improved technology, users can use it easily. What are the other applications that may attract you?
Attracting Users through Applications
Here are three new applications you can try to download on your phones.
1. Ceri Launcher
This new application just launched on July 2019. It offers users the fast launcher you can use on your phones. It provides a pack of visual effects that are optional for you to choose the best to applied on your phones. Plus, it serves the scrolling animations. Moreover, to make it easy and beautiful for your home screen, Ceri Launcher has the icon customization. It puts everything you need in a make-sense way. Unfortunately, users can not enjoy its full features because it is still in early access.
2. Enlight Pixaloop
This is a photo editor that offers an animated image in your photos. It can move your photo if you edit your photo using this application! The best photos to be edited in this application are the landscape ones. Why? Because this cool new app is equipped with a feature to move the sky. There are many options to make the sky more beautiful and for sure, move. To operate this application is also an easy peasy one. You don't need to worry about failing in moving and animating your photos since the tools are very useful to edit them.
3. DoodleLens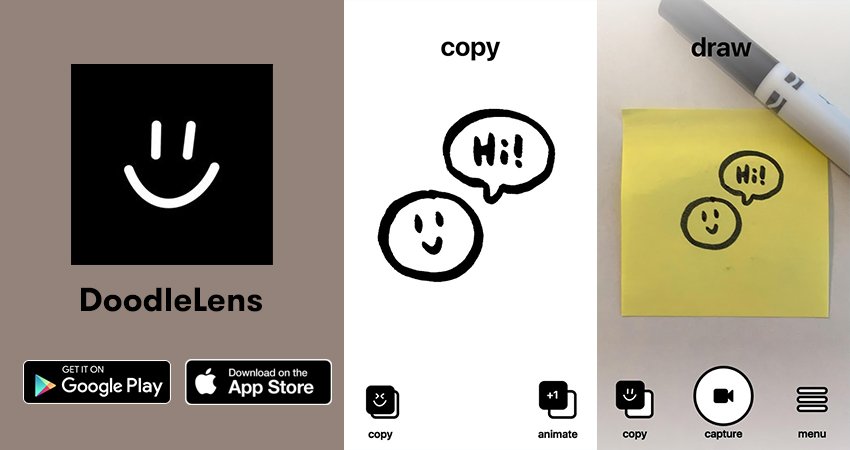 For you who like drawing, sketching, and doodling, this application should not be missed. This application can bring your doodles to life. Your sketch could turn into an interactive one, and it can be animated 3D AR characters, stories, and scenes! What can you get from it? It is an advanced doodle copier that helps the animator to edit frame by frame. It is also able to doodle and edit, and give effects on the edited sketch or photos. Also, you can share directly to your social media such as Instagram, YouTube, Twitter, Facebook, Tumblr, or TikTok. Fascinating, isn't it?
After getting to know the new application in 2019, which is what you need? Just select and download!
Read More: