Best Apps for Instagram – Instagram is a mobile application with more than one billion monthly active users.
Among this number, half of them uses this app every day. The attractive and complete features that Instagram has make it popular among the youth all over the globe. 
Moreover, the developer always continuously update this app by integrating various interesting new features. Of course these updates can make the app even more popular so that it can attract new users and fans.
However, the presence of new features added to the app still cannot satisfy the Instagram users.
Luckily there are some other applications that can be used to boost the use of Instagram. These apps are available both for iOS and Android.
Recommended Apps for Instagram
Best Apps for Instagram for Photo Editing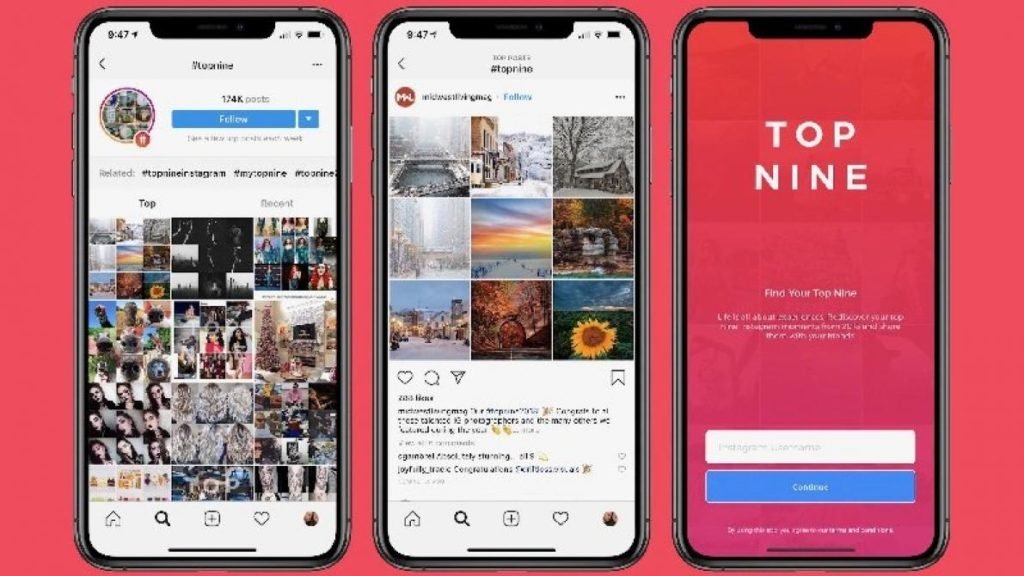 The first best app for Instagram is Top Nine. There is also a Web version of this app namely 2017 Best Nine. The app helps know which the most famous contents that an Instagram user has.
The app works by filtering the top nine most popular contents that an Instagram user has posted from 2017 and the following years.
Download Top Nine here: Android | iOS
In detail, it will give the detail of how many Likes that the nine contents earn. When you use this app, the top nine photos will be automatically created and shared in the form of collage photos.
It is fun to know your best nine Instagram moments. Therefore you should download it.
Preview and Plann are other apps that are worth-installing. Instagram itself has not have any feature that allows its users to preview their feed.
You might often see photos of Instagram users' profiles that are arranged neatly in a particular interesting theme.
These users use either Preview or Plann. Using these application, you are able to set your Instagram feed easily, mainly because they offer drag & drop feature.
You also can organize the photos that you are going to post and schedule them to your Instagram account.
More interestingly, they also allow you to edit any of your posts. In short, Preview and Plann apps help you plan, design, and manage your Instagram feed.
Download Preview here: Android
Download Plann here: Android | iOS
Best Apps for Instagram for Video Editing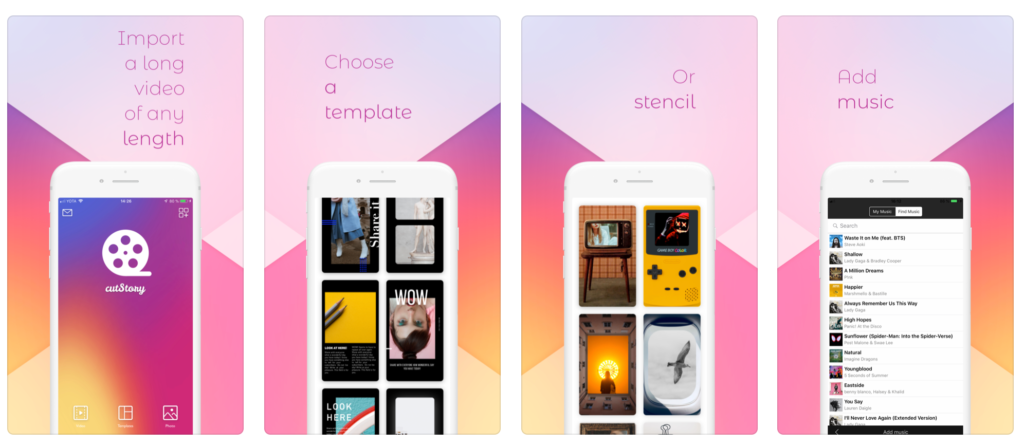 While Top Nine and Preview are application dealing with photo editing and management, there is another best application to download that can please Instagram users who want to upload longer videos on their feed or on their stories.
As we know, the maximum duration for a video that you can upload on Instagram is only 15 seconds.
You may want to share longer videos to your followers. The name of the app is Story Cutter. The app is available for Android users.
Download Story Cutter: Android
There is also a similar app for iOS namely CutSTory. Both apps work by cutting your long videos into several parts in which each part has 15 second duration.
As a result the cut videos can be played in turn in an order. On your Instagram Story, the videos will be seen as one complete video.
Download CutStory here: iOS
Actually there are some other interesting applications that work for your Instagram.
Also Read:
Not only do the apps work for making your photos or videos stand out, you can also find applications to get more followers, looking for trending hashtags, and many more.