Samsung Smartphones – Almost everyone knows kinds of products from Samsung. It is because not only the technology they have but also the design they offer.
The series of Samsung Galaxy J started the journey of the improved built-in technology of devices. It continued by the set of Samsung Galaxy A, Samsung Galaxy S, and Samsung Galaxy Note.
In August 2019, Samsung launched the new device of Samsung Galaxy Note 10 Plus. Let's check it out!
Samsung Smartphones
Samsung Galaxy Note 10 Plus is The New Member of Samsung Series
This device has big attention from the gadget-fans, especially the ones who are Android-maniac. With the minimal 'lag time,' Samsung Galaxy Note 10 Plus offers the better performance of gaming that may enhance the experience of using it as the gaming phone.
Moreover, for you who like to share something, this gadget can increase your 'goodness' through the way you share the power.
Samsung Galaxy Note 10 Plus completed with a Wireless Power Share that closes you and your friends through devices. With the Ultrasonic in-display, you can unlock this smartphone just using one touch on the screen. It is using your fingerprint ID that makes you able to open only for the first time touch.
More New Technology in Samsung Products
Samsung Galaxy Note 10 Plus is now a new superstar in the family of Samsung. It has a Dynamic Amoled Screen that makes your eyes easy to stare on the screen.
For its storage, gigabytes is not its size anymore. Samsung puts 1 terabyte on it. Plus, it is equipped by 5G for your signal. Cool, isn't it?
Another thing you need to know more is about its camera like other Samsung smartphone products that are featured by the cameras. Samsung Galaxy Note 10 Plus has 10 MP selfie camera with live focus video, and its rear cameras are 16 MP ultra-wide, 12MP wide-angle, and 12 MP telephoto.
Let's check the price of it that compares with other products of Samsung.
Samsung Smartphone Price
Samsung Smartphone Price is a must item you need to check before deciding which you will have. Samsung provides a range of prices of their products to reach not only the high-class customers but also the lower ones. The prices you wonder to know is below.
1. Samsung Galaxy Note 10 Plus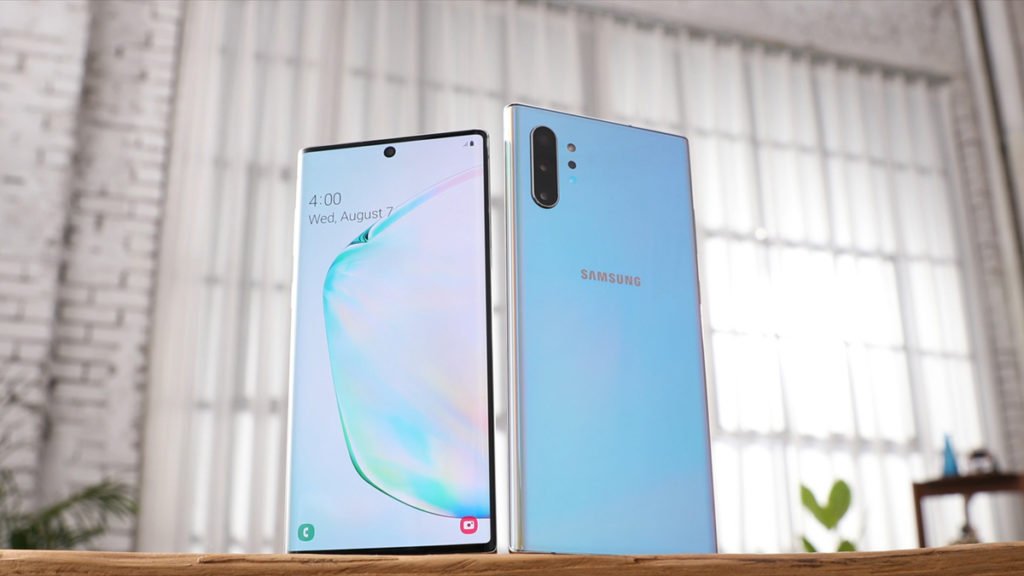 For those excellent features on Samsung Galaxy Note 10 Plus, the price is tagged at $949 or at least. This price will be lower for prior Samsung Galaxy Note products.
2. The series of Samsung Galaxy A
Series of Galaxy A is started from Samsung Galaxy A10 to Samsung Galaxy A80 with Blackpink limited edition version. For Samsung Galaxy A10 that is the first series of Samsung Galaxy A, it is less than $100 while the most expensive of its series, Galaxy A80, is about $650.
3. The series of Samsung Galaxy S
The lower price of its series is on $75 that is Galaxy S6 with Flat Docomo 23 GB. While Samsung Galaxy S10 Plus tagged about $1800 with its 1 TB storage.
Do you want to have some of them?
Read More: