Converting Word to PDF can help you to share your files between different computers/operating systems without hassle. Whether you send important memos, maintaining customer records in a consistent format, invoicing clients, etc., PDF belongs to the most famous & secure format of file. Converting your Word documents to PDF will be optimized & more compact in size automatically. A free Word to PDF converter is a handy tool. Below, we will list best software you can use to convert Word to PDF for free.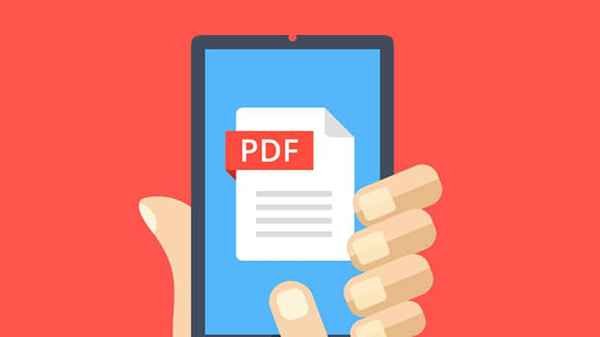 PDFelement Pro for Windows
It is undoubtedly the best option. It gives you full control on your PDF files. It lets you create high-quality PDF files while retaining the original format. In addition, its powerful PDF editing tools can be used to edit images, PDF text & other elements with ease. It allows you to do more with your PDFs as well as simplifies your work.
There are a few reasons why you should choose it:
It lets you convert PDF to PPT, Excel, Word, etc.
You can add passwords, signatures, and watermarks, or change backgrounds, extract data, etc.
It assists you to edit, insert, delete images, text, and pages in PDFs
You can create PDF files from EPUB, webpage, PPT, Excel, Word, or other formats
7-PDF Maker
It is a standalone Word to PDF converter requiring no installation of a PDF printer. You just need to run it and choose the Word file you want to convert and adjust settings. It will immediately generate your PDFs. However, its interface is not friendly to users. Besides that, when you use it, you will experience occasional page number problems.
PrimoPDF
This app smoothly works with the Windows. It is really easy & fast to use. It comes with a drag-n-drop feature that letting you create standardized PDFs from your Word documents easily.
Unfortunately, some graphics are not be reformatted during the process of conversion. Besides that, it also includes distracting ads for other software programs.
BullZip PDF Printer
This app functions in the capacity of a printer for Windows. This app can be used to make PDF documents from Ms. Windows app. It supports various formats for PDF conversion, such as PCX, PNG, BMP, TIFF, and JPG.
This PDF converter has some cons. First, functional glitches may occasionally happen when you use it. Besides that, certain add-ons seen as malware are automatically installed to your browser when you use the program.
doPDF
With this app, you can effectively create PDFs from Word. It creates PDFs based on the printing option of the app being used. It can be used to convert various files to PDF format, including HTML. PUB, TXT, PPT, DOC, and many more.
Unfortunately, this app may install additional software automatically on your system. Besides that, there is no conversion options on its main interface.
If you still need more recommendations for a free Word to PDF converter, there are still many other options. For example, you can consider iSkysoft PDF Creator for Mac, Adobe Acrobat Pro DC, iPubsoft Word to PDF Converter for Mac, Nitro for Mac, and Amacsoft Word to PDF for Mac.