You can find many apps for drawing manga & illustration digitally. However, it is not easy to find the best one for you. In fact, some apps are available for PC and some others are available for smartphone. They also come with different features. By paying attention to the following top drawing apps for PC, you can choose one that meets your needs.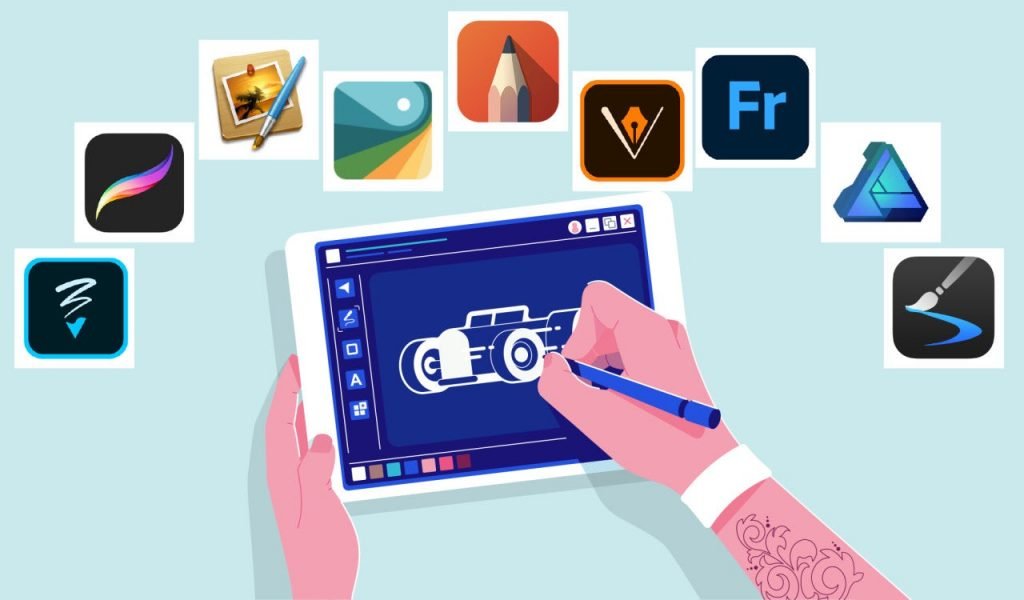 Best Drawing App for Windows
Here, we will focus on drawing apps recommended for Windows:
Paint 3D
It is the replacement for Paint. This drawing app comes as standard on Windows 10 PCs. Paint 3D comes with new brushes & tools. It also offers a lot of more power than you would get with MS Paint. This software will also be useful to handle 3D models and 2D models.
Zen: Coloring Book for Adults
With this software, you can get your coloring-in fix. Zen: Coloring Book for Adults is a free app. However, you can also opt for the paid version if you want to get more designs. Anyway, this drawing app can satisfy your list for artistic expressions.
The Gimp
GIMP is an abbreviation that stands for GNU Image Manipulation Program. It is an open-source image editing tool that has been around for many years. Should run on just about any operating system, whether you run Mac, Linux, or Windows. It is not the most user-friendly option. However, it offers a major design overhaul in the last few years. You will find loads of power underneath. Therefore, when you are done doodling & want to get serious artwork done, using this drawing apps can be a good idea.
Net
If you just would like to doodle, it is got all the paint brushes you want. However, drop a photo in it & you will get a whole lot more editing power compared to you would with Microsoft's freebie. With Paint.Net, you will be able to enjoy color samples of actual paint cans. Overall, this is very exciting!
Sketchable
If you have one of the fancy Surface tablets & would like to put that posh Surface Pen to good use, it will be better for you to get Sketchable. This is a freebie that comes with all the extras you will want to get the most from a stylus. You just have to think pressure sensitivity and you will get thin lines when you softly draw. However, when you jab the screen with real force, you will get great big ones. It is also part journal so it can be used to create notes and drawing apps doodles. If you consider extras, you can opt for in-app purchases. If you are into that type of thing, it will also play with the Surface Dial.
It is not easy to decide the best drawing apps for PC. It depends on your needs. So, you will have to pay attention to the features for each tool. You also have to make sure that the chosen software is compatible with the OS you use on your PC.