Having an iPhone is a pride. So, you have to protect your iPhone as well as possible. One of the most important things is to have the best antivirus for iPhone. When it comes to iPhone antivirus, there are many options available. So, let's see the following recommendations below.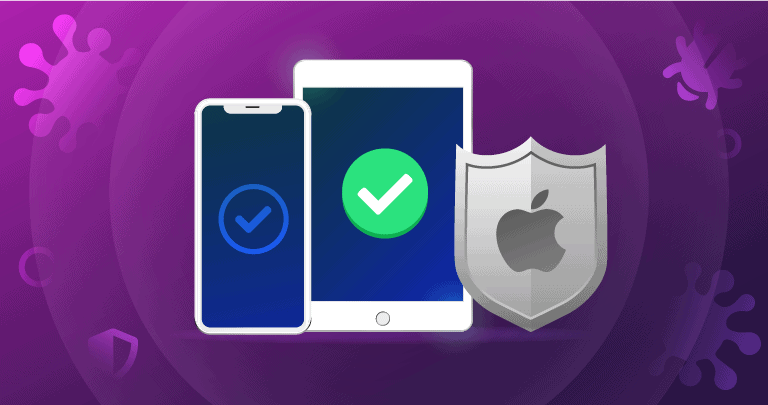 Avast Security & Privacy – The Best iPhone Antivirus App
Without a doubt, Avast Security & Privacy is considered as the best antivirus app for Apple iPhone because of some reasons. It comes with identity protection, photo vault, Wi-Fi security, and free tier. It seems impossible to find the better option. When it comes to security & anti-malware solutions, Avast is on the leading provider.
This antivirus blocks malicious webs to prevent intrusions. There is also a feature to scan the Wi-Fi network to make sure that it is secure & will send notifications if it is not. It also ensures that you use the optimum privacy & settings on your own iPhone.
In addition, it comes with a VPN that allows for encrypted connections online, helping to protect your privacy further. You can consider a 14-day free trial. Then, you can pay monthly/subscribe yearly.
Avira Mobile Security – The German Antivirus Giant to Stay Safe Online
In the second rank  in antivirus for iPhone, there is Avira Mobile Security. This 100% free antivirus doesn't only block malicious webs but also alerts for hacked accounts. It is very efficient to fight virus with a few useful features:
Versatile Contacts Backup: It protects your address book by emailing the details of yourself and backing them up to Google Drive/Dropbox directly.
Identity Safeguard: It scans your email addresses & your contacts automatically to check if they have been leaked online. It also alerts you to security breach.
Phishing protection: It blocks malicious webs effectively. This is a perfect first step in keeping you safe online.
Lookout Mobile Security – The Best iOS Security with Comprehensive Identity Theft Protection
Some reasons to buy this antivirus include identity theft protection, anti-theft protection, and detailed security checks. This antivirus for iPhone is a complete security app that shields your iDevice with 4 layers of in-depth protection. Its powerful security tools will check for common security vulnerabilities, monito running applications for suspect activity & raise an alert if you connect to a risk Wi-Fi network.
It comes with a set of anti-theft techs including the ability to display a custom message on the lock screen, an alarm which works even if your smartphone is on silent, and various device location tools. There are also simple backup options to keep your photos & contacts safe from harm. You will find a lot of functionality. However, you can add a full-strength identity theft protection service by purchasing the Premium Plus version.
McAfee Mobile Security – A Comprehensive & Entirely Free Antivirus
McAfee Mobile Security can also be a good alternative for you who are looking for an antivirus for iPhone. McAfee Mobile Security is an easy-to-use media protection. It also offers comprehensive anti-theft tools. In addition, it also comes with encrypted vault. With all the reasons above, this antivirus is recommended so much for your iPhone.