3D modeling belongs to a technique of creating a mathematical representation of any object's surface in 3D using a specific tool. Today, you can find a free 3D modeling software easily. It is a computer graphics app used to create models on 3-dimensional-space. Even though some of them belong to commercial/paid software, finding open source/free software is not a difficult task.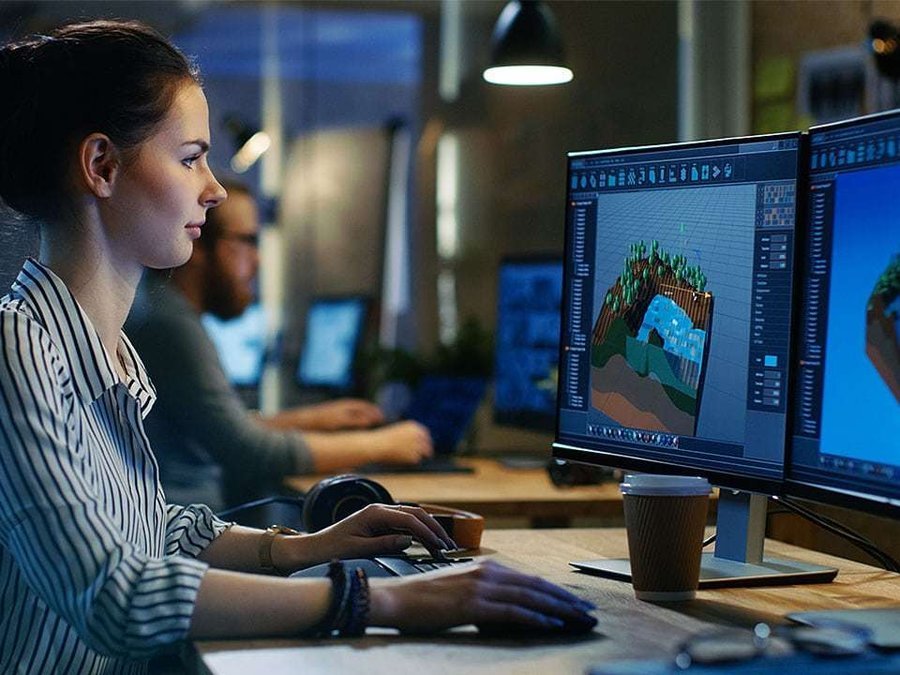 Best Modeling Software
Blender
It is a 3D modeling software you can use to develop games, animated movies, visual effects, etc. It lets beginners import and export videos in AVI, QuickTime, and MPEG file formats. This tool comes with keyboard shortcut for convenience. The features include:
It enables you to draw a polygon shape
It allows you to export your design as an image
It is very helpful to turn still characters into interesting animations
This tool lets you customize shortcuts
This software features a real-time preview of the 3D scene & tracked footage
It is useful for creating, transforming, sculpting, and editing your models
This comes with a path tracer for realistic rendering
Adobe Aero
This software enables you to draw designs in 3 dimensions. Adobe Aero also lets you rotate & transform the objects. Besides, you can use this software to add the objects' texture. It comes with a few interesting features listed below:
You can create virtual photographs in high quality
You can easily move 3D object pixels backward or forward
It allows you to make a 3D human skeleton that can seamlessly be animated
It lets you blend 2 objects together
This software enables you to add a transparency effect to objects
Tinkercard
This tool comes with a fast & easy way allowing you to draw a 3D design. Kids, professional designers, hobbyists, and teachers can use this tool to create models. This app enables you to rotate, scale, and move objects easily. Tinkercard comes with the following features:
It features many shortcuts to perform any action quickly
You can export your design in .obj, .x3d, .vrml, and .stl
You are allowed to import .stl and .svg file formats
You can rotate any shape using this app
Tinkercard belongs to one for the simplest 3D modeling app enabling you to align objects
It allows you to modify objects and shapes
Google SketchUp
It is a 3D modeling program for computer. This software features a 3D gallery that allows you to look for models & share among other Google SketchUp's users. This software allows you to visualize your ideas. Its features are listed below:
Google SketchUp supports various plugins
It is also helpful to set lightning effects
This software allows you to effortlessly manage layers
You are allowed to collaborate with other people
This app is helpful for customizing the 3D workspace
Fusion 360
Another free 3D modeling software we recommend to you is Fusion 360. It is a cloud-based 3D design software that is suitable for students and educators. It is available for Windows and Mac. It enables you to create different engineering parts. With this software, you can make high-quality products, create & edit a sketch, create a prototype to validate your design quickly, etc.