You may have heard of the iPhone flip phone. Even though it is not a real phone yet, the rumor about it is spread widely. Apple has been long working on a foldable/flip phone. Although it is still unclear, Apple keeps its project until it is ready to reveal them. Anyway, below is everything you need to know about it. Here, we will talk about the leaks, price, and release date of a flip phone from Apple.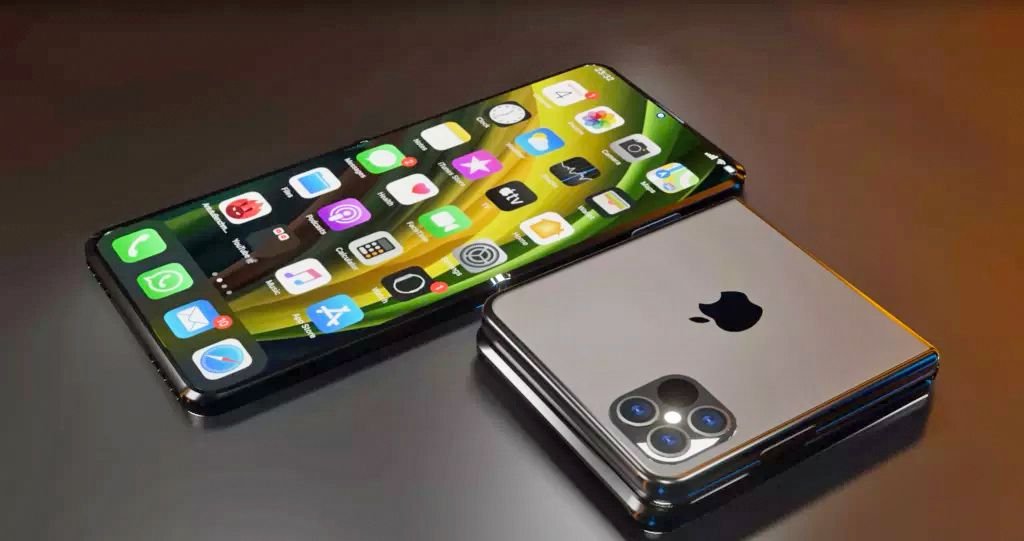 Apple iPhone Flip Phone Release Date
Unfortunately, we have not heard anything close remotely to an idea of when a flip Phone from Apple is going to come out. So, its release date is still unknown. However, we will keep updating the news and information about it. So, you also have to stay updated.
There are so many rumors about an upcoming flip phone from Apple iPhone. A source tells that this flip phone will be released no earlier than 2023. It means we still cannot see this flip phone soon. So, it will be better for us to wait for the official announcement about this flip phone from Apple.
Apple iPhone Flip Price
Because this rumor is still too far to come true. So, we still do not know how much this will be. As we all know, most flip phones cost more than 1000 dollars or 1,000 pounds sterling or 2000 Australian dollars. So, you may expect that Apple flip phone will cost not far from that price.
We have just heard rumors that it can be called the iPhone Flip, likely referring to Samsung Galaxy Z-Flip. We have also seen that hint at a clamshell folding format.
iPhone Flip Phone Leaks & Rumors
the leaks and rumors of a flip phone from Apple iPhone broadly fall into 2 camps: one that suggests the phone will have a true flip display & the other one suggesting 2 distinct screens that are separated by a hinge.
Some designs were revealed in a patent dump back in the February in 2019 where some with a large display inside the folding sections and comes with a single hinge whereas another one had 2 hinges for a hypothetical 3 displays folding in on themselves in a Z-shaped formation.
According to our trusted source, Apple's upcoming flip phone design will come with 2 separate display panels & a hinge. So, it can be said that this is not really a foldable phone. There will no notch for front-facing cameras. According to Prosser, here the sensor checking Face ID is housed in a 'tiny forehead' on the outer display.
A separate leak tells that the iPhone flip phone will feature Apple Pencil support. Besides, it will also come with a 7.3" or 7.6" display. In addition, it may also have a protective layer located on the top of the screen which can defend against cracks & fill in pre-existing micro-cracks, in order to help avoid fractures. It is important to know that Apple has a patent for this technology. Therefore, it is surely at least something Apple is toying with.