Here Gadget now brings the Best Photo Editing App that will helps to edit your photo easy in High Quality. Camera belongs to one of the most important features for a Smartphone in this modern era. Now, camera features offered by different brands & types of smartphones are increasing in quality. The main purpose is to create high-quality photos and videos. Latest Smartphone offers cameras that can be equated with professional cameras.
For photography lovers, photos from camera are not enough. That is why they need a few editing touches to make photos more beautiful. It doesn't only relate to the color composition, but also image dimension, placement, etc.
So, you will need photo editing apps. Now, you can find so many photo editing apps. Some of them are free and some others are paid. Some of them are also used by popular celebrities and public figures. Here, we will recommend you a few free photo editing apps that come with premium features.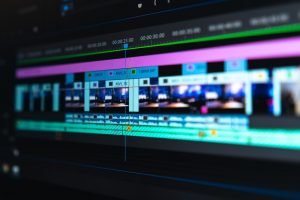 Free Apps for Editing Photos
Photo Express: Editor Photo
If Adobe Photoshop is the most popular editing app used to edit photos on PCs or laptops, this one is its android version. Photoshop Express: Editor Photo is not as comprehensive as its PC version. However, this mobile app is more than enough for editing photos you have. This app is appropriate for anyone because it is easy to use. Some of the features include changing filters, cutting pictures, blemish removal, etc.
Besides that, there is also Snapseed as a photo editing app you can get for free. Even though it is free, you can enjoy premium features. This photo editing app comes with complete features you can use to edit photos so that your photos much better and more aesthetic.
This app is developed by Google. With this app, you can cut pictures, edit brightness, rotate photos, and many more. This app also offers options to edit photos by adding texts or emoticons on photos. For you who are still not familiar with this app, you shouldn't worry because there is an automatic editing feature you can use. Besides, you can also perform undo if the result of editing is not satisfying.
PicsArt Photo Editor: Pic, Video & Collage Maker
The next photo editing app recommended for you is PicsArt Photo Editor: Pic, Video & Collage Maker. You can install it on your own android Smartphone or tablet. It is free but offers complete features and filters you can use to make your photos look more beautiful. That is why everyone is recommended to use this photo editing app.
VSCO: Editor Photo & Video
VSCO is also a free photo editing app with premium features. Many features are available. You are required to pay full package for enjoying the complete features. However, the free app is enough for you all.
Adobe Lightroom: Photo Editor
Another option is Adobe Lightroom: Photo Editor. Besides Photoshop Express, Lightroom also belongs to Adobe's photo editing available on both android and PC. The android version is lighter but the PC version has more complete features. Although free, this app can produce high-quality photo editing like a professional photographer.