NFC Tag Reader iPhone can be considered as one of the most useful features on iOS 14. Now, you can directly access it from the Control Center of your iPhone. So, what is NFC and how can it help you day-to-day? Then, how do you use NFC tag reader? You can find all the answers here.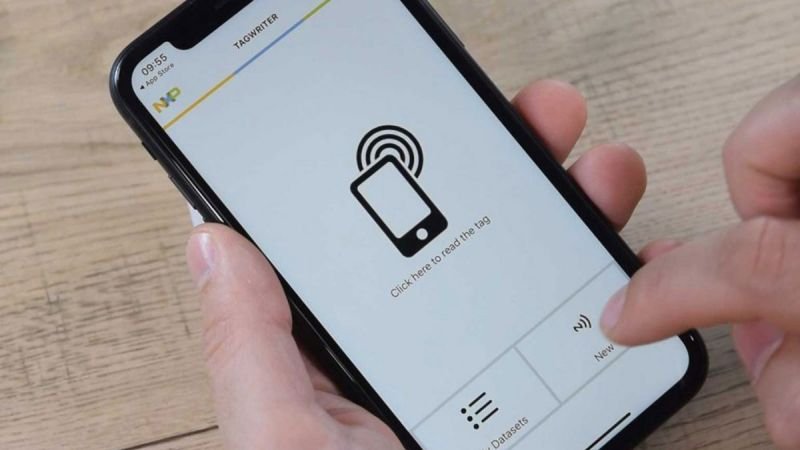 What Is NFC?
If you have an iPhone, maybe you have already used NFC. NFC is an abbreviation that stands from Near Field Communication. It lets your iPhone interact with nearby devices in order to exchange data or complete an action. You can use supported devices to read info from electronic tags.
With NFC tag reader, you can also shop, activate locks, open doors & interact with any NFC-supported device visually with ease. iOS 12 made it easy to access it from Control Center of your iPhone.
How to Add NFC Tag Reader to the iPhone Control Center
to add NFC tag reader to the iPhone control center, you have to do the following steps:
First of all, you will have to open 'Settings' on your own iPhone device.
Second of all, you will need to go to 'Control Center'.
Last but not least, you are required to scroll down & tap 'Plus' on the option that is labeled 'NFC Tag Reader'.
Now, NFC tag reader in on your iPhone control center.
What you have to note is that you can add the option of NFC Tag Reader to the Control Center on iPhone 7 to iPhone X only. You do not need to add this button on XR, XS & later. In this case, you have to thank to Background Tag Reading that kicks in automatically when you bring these newer iPhones near an NFC tag.
How to Use NFC Tag Reader in iOS 14
You can use NFC tag reader easily in iOS 14. You just need to open your iPhone's control center first. After that, you can directly access it by tapping 'NFC tag reader'. After that, hold your iPhone device near a valid NFC tag for scanning the content.
Another significant feature found in iOS 14 is App Clips. This feature improves NFC Tag Reader's functionality by letting you use product services without requiring to download full apps. App Clips together with Apple Pay Service allow the users to access NFC tags as well as make payments without requiring to provide credit card details.
Supported iPhones for NFC Tag Reader
iPhone devices that support NFC tag reader include iPhone 7, iPhone 7 Plus, iPhone 8, iPhone 8 Plus, iPhone X, iPhone XR, iPhone XS, iPhone XS Max, iPhone 11, iPhone 11 Pro, iPhone 11 Pro Max, iPhone SE, iPhone 12, iPhone 12 Pro, iPhone 12 Pro Max, and iPhone 12 Mini.
iOS 12 becomes a breakthrough for NFC-supported functionalities on iPhone devices. With the help of App Clips, it will be easier to make Apple Pay transactions & pay for your food & drinks the before.