Review iPhone XR – Since the beginning of its appearance until now, Apple has always launched a flagship that is able to become a trendsetter in the smartphone world. Starting with the emergence of the iPhone 3Gs a few years ago, Apple was able to answer the public's need for a smartphone with powerful technological innovations. Until now, Apple has released many smartphone units with various types of models and of course different specifications.
Well, I will summarize the the latest iPhone cellphones that might be suitable for you to choose. Let's just look at the review below for iPhone XR. Are you interested in having this smartphone? As a consideration before buying an iPhone XR smartphone, you can check the Advantages and Disadvantages of this iPhone XR as below:
The Advantages of iPhone XR
1. Great Body and a Good Screen Like most other iPhone phones, the iPhone XR comes with a design that looks premium and impressive.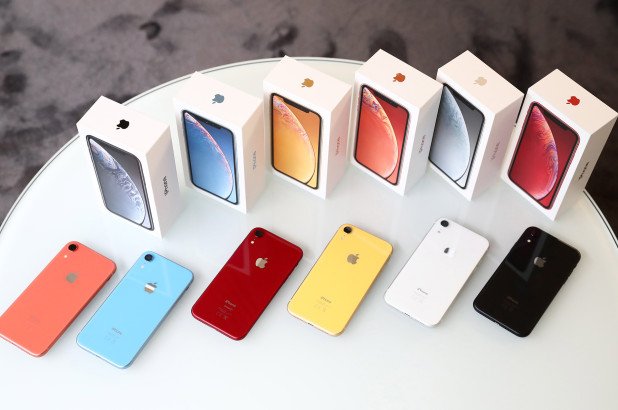 With a thin body made of glass and aluminium frame 7000 series, the iPhone XR is also wrapped with a choice of different misc colors, such as black, red, yellow, blue, and coral (a combination of pink and orange). This smart phone screen is also equipped with multitouch features, anti-scratch, oleophobic coating for screen protection, and True-tone technology. The screen size carried by the iPhone XR is also quite wide, which is 6.1 inches. Plus the relatively high screen technology, then experiences like watching videos, reading news, playing games, and more will be even more interesting.
2. Super Performance and Speed ​​iPhone XR offers users with super performance and speed without leg worrying
That's because the iPhone XR is equipped with an Apple A12 Bionic chipset with 7 nm process technology. The iPhone XR CPU is also armed with a ten core processor. In addition, this smart phone also uses Apple GPU with four core graphics. How is the performance of the A12 Bionic?
The performance of this phone is quite responsive and very fast. Opening games like Tekken only takes about 12.3 seconds. This travel time is faster than Google Pixel 3 XL, which takes 21 seconds to open the Tekken game. In addition to good hardware, the performance of the iPhone XR is also influenced by the operating system on this phone. The use of the latest operating system on the iPhone XR, iOS 12, also has an impact on low battery power consumption. And also iOS 12 is made with many features and better performance compared to previous iOS.
3. Large Memory The iPhone XR certainly understands the needs of its users today
Therefore, Apple provides a large internal memory on the iPhone XR. This smart phone comes with three choices of internal memory, namely 64 GB, 128 GB, and 256 GB. While the size of RAM offered is still the same, which is 3 GB. With this large enough memory buried, you don't need to worry about interference when you're multitasking. Apart from that, you can also store lots of files (even large ones like movies) on the vast internal memory space of the iPhone XR.
4. Rear Camera satisfy users in taking pictures, the iPhone XR has been equipped with a 12 MP resolution main camera with 1.8f aperture and 26mm lens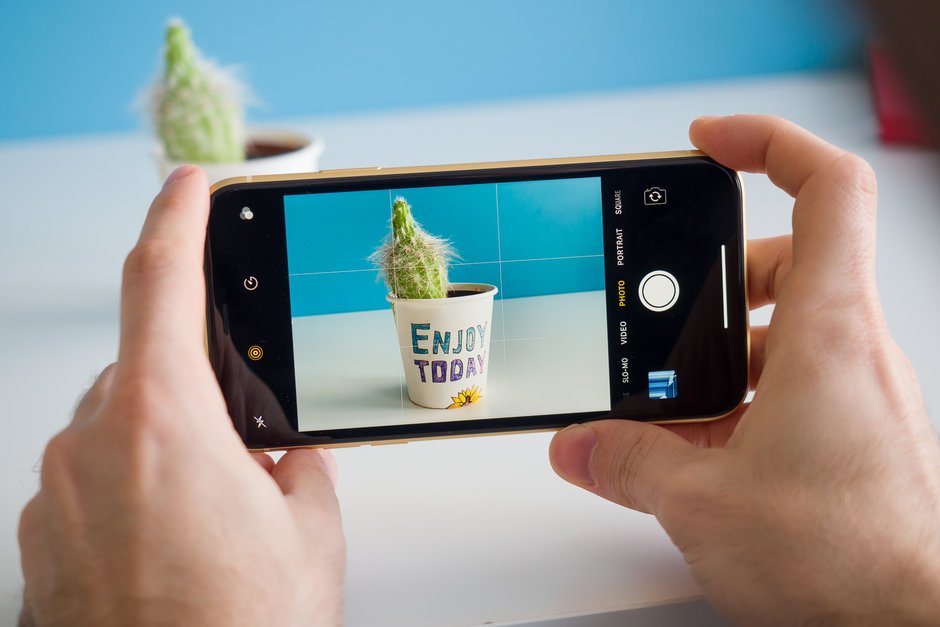 To make the images or photos produced clearly visible, Apple includes other supporting technologies, such as OIS (Optical Image Stabilization) and PDAF (Phase Detection Auto Focus). What is the quality of the rear camera's hitch?
The quality of the iPhone XR's camera catch is quite good, even in low light conditions. The results of the picture, according to GSMArena, are sharp, have good contrast, and noise levels that can be controlled to be more minimal. The catch of the camera with good low light quality was apparently helped by a feature. This feature is called Quad-LED dual-tone flash and HDR (photo / panorama). This feature Apple provides to produce stunning images (and helps capture quality images in low light conditions).
Disadvantages of iPhone XR
As consideration, also please check these disadvantages of this smart phone as below:
1. It does not support External Memory although it is equipped with a large internal memory.
In fact the iPhone XR does not support the addition of external memory. This may be unfortunate for some users, because sometimes additional memory is also needed when the internal memory is full.
2. 3.5mm Jack Hole iPhone XR also apparently does not support the use of 3.5mm Audio Jack.
This certainly makes users have to adapt again to the use of wireless headsets. Although the trend of the loss of 3.5mm Audio Jack has been followed by other smart phone vendors, but not a few smart phone users who want that hole to remain there.
3. No FM Radio for several types of this smart phone
Several users may still be familiar with FM radio. But if you buy an iPhone XR, it can't be done anymore. Greetings or FM radio news broadcasts will disappear from your life if you buy an iPhone XR.
4. Batteries cannot be released when our cellphone batteries on a decrease of power quality, then one way to fix them is to replace them.
To replace a cellphone battery the conditions are that the cellphone battery itself can be removed. Unfortunately the iPhone XR battery is apparently not removable or you will have difficulty when you want to replace it.
5. No fingerprint currently smart phone users are already familiar with fingerprint if they want to lock and secure their cellphone.
Only by placing a fingerprint on the fingerprint sensor, the phone will quickly be locked. But it can not be done again on the iPhone XR. Instead you must use Face ID to unlock and lock your smartphone.
Conclusion
The absence of a 3.5mm Audio Jack and Fingerprint feature also requires users to adapt to other technologies brought by the iPhone XR, namely wireless headsets and Face ID. Thus, if you are not ready to accept technological changes on the cellphone you are using, then you should postpone buying an iPhone XR. Especially if you know that the price of this phone is not cheap. If you view the specifications offered, obviously the iPhone XR is quite expensive for most people.