If you are looking for a new Razr phone, Motorola Razr 5G is the answer. It comes with an improved design and 5G support. It is the second-generation foldable phone of Motorola. Reaching the market earlier this year, Motorola Razr 5G is featured with a refined design, 5G, and expanded functionality.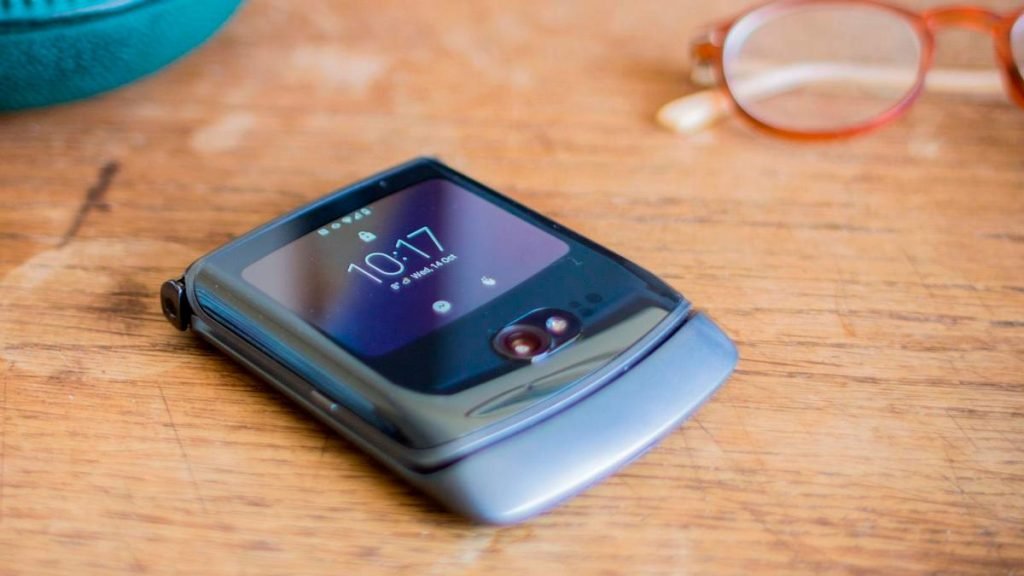 What Is Motorola Razr 5G?
This is a new foldable phone from Motorola. It does not stray far from the idea behind the original. It is a compact smartphone when folded & a normal-sized phone when opened. Its direct rivals include Samsung Galaxy Z Flip 5G & Z Flip 3. Other competitors include LG Velvet, LG V60, and Galaxy Z Fold 3.
With this smartphone, Motorola aims to create a desirable & premium device that appeals to you who hold a fondness in your hearts for the personality of smartphones from ages past. Here, Motorola also tries something new. The folding design is in its infancy & no of the products have really found their footing.
What Is It for?
This smartphone is as much a smartphone of the future as this is of the past. It showcases some newest innovations from Motorola & beyond. Now, folding screens are still fresh technologies.
This phone is for you who are bored with current smartphone designs, who want something to show off to their friends, who long for something new & different. Priced at $ 1,400, it is a high-end purchase that is out of reach. It makes this smartphone a luxury item.
Besides, it is also for you who are willing to take chances. It is a new smartphone that is completely redesigned & is stronger than before. Its folding display tech will prove itself of real value to consumers. Anyway, Motorola Razr 5G is first & foremost for you who can afford it.
Motorola Razr 5G Features
Motorola Razrd 5G comes with a folding design featuring 2 displays: a 2.7" outer 'quick view' display & the main inner screen. It has an external screen that lets you access small snippets of applications like Google Maps, music player, and messages. The 6.2" inner screen is a more traditional Full HD Plus affair. However, it is decidedly low on pixels.
A chin sets the design apart. The chin holds the smartphone's 4 5G antennas. Talking about 5G, the smartphone adds support for sub-6GHz 5G. It means this smartphone is compatible with the current 5G networks of AT&T as well as T-Mobile.
Motorola also features this Razr phone with a 48MP camera. You can use it as the main camera or a selfie shooter. When you are holding the smartphone, there is a dedicated selfie camera, too. It can record video at 4K at 60fos.
This new Razr phone comes with a Qualcomm Snapdragon 765G chipset. It is not the premium chip but it makes the phone more affordable. Anyway, it still produces good performance. Then, it also features 256GB internal memory, 8GB RAM, and Adreno 620 GPU.